Harmony of the Spheres
Through the creation and destruction of one-thousand silent vinyl records, numerous works were generated including a final edition of one-hundred LP records made entirely  from the ruins.
Side A contains the sounds of the buzzing factory as it works to press the silent records.
Side B presents their audible destruction as they are thrown against a wall.
Plane of Impact, performance still, 2014
Harmony of the Spheres, unique records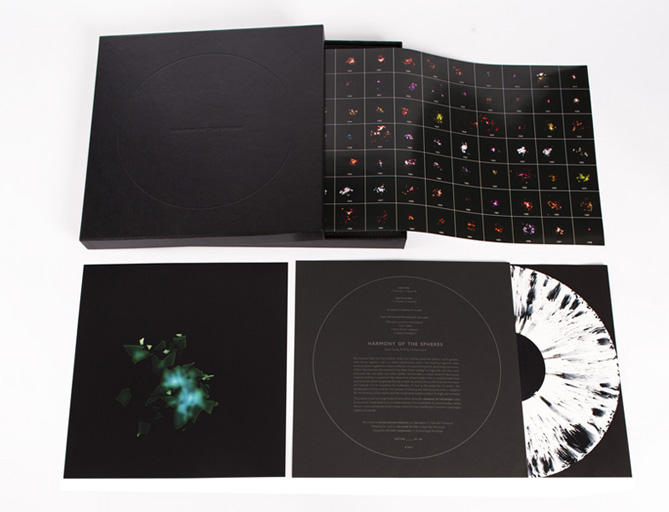 KEVIN COOLEY and PHILLIP ANDREW LEWIS
Harmony of the Spheres LP Box Set
each custom letterpressed box comes with a unique LP record, a unique Vinyl Object photogram
and 12×24" Open Cluster poster
Edition of 100
available at:
LMAK Gallery (NYC)
Zeitgeist Gallery (TN)
All works Kevin Cooley and Phillip Andrew Lewis